From financial worries, to housing, relationships and grief. We find ourselves coming to terms with a new reality and all the anxiety uncertainty brings. For many of us a career in hospitality isn't just a job, it's a way of life. But many businesses are facing huge pressure and many are facing closure, putting livelihoods in peril.
Pre-existing mental health conditions, addictions, or family tensions can worsen during these uncertain times. We have designed this hub to collate the best of our advice; to direct you to the services and help we can provide; and to connect you with other organisations who can help.
We will do our best to keep these pages updated throughout the ongoing cost of living crisis. Additionally, you can find up-to-date and reliable advice on Government and NHS websites.
If you would like to talk to someone in confidence  about your mental health, please call our 24/7 helpline on 0808 802 0282 or if your company subscribes to the EAP call 0808 802 2111 (UK), or 1800 911 121 (Irl). Calls are free from landlines and most mobile phones.
Need some advice today?
We know that sometimes it's hard to reach out and talk to someone when you're feeling stuck. So we've worked with our partners Payplan, and our friendly Avatar Advisor 'Ava', to create a series of videos to help you through life's rough patches.
From your rights as a rental tenant to council tax rules, we'll cover a new topic each week to help you get back on your feet.
And as always, you can reach out to us on 0808 802 0282 any time of day or night for help right away.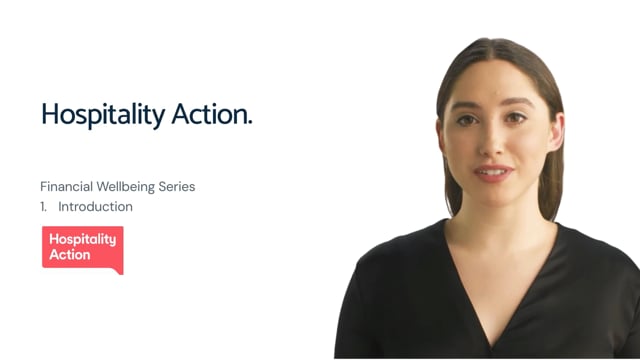 Our bespoke Employee Assistance Programme (EAP) is a care package that provides peace of mind to employers and a range of specialist, independent and confidential support services to employees.
Hospitality Action Helpline.
0808 802 0282 (24/7)
EAP Assistance Line.
UK: 0808 802 2111 (24/7)
Irl: 1800 911 121 (24/7)
Support Platform.
URGENT HELP:
The information provided by Hospitality Action is not a substitute for seeking medical assistance or advice if required. If you are unwell, have any medical concerns or issues or if you are having thoughts of harming yourself or others you should seek professional assistance urgently. Consider calling NHS 111 or go online at 111.nhs.uk; ring the emergency services if the situation is urgent on 999 or your GP to make an urgent appointment (if the surgery is closed a message should direct you to the Out of Hours GP). If you feel you are unable to keep yourself or others safe then you should go straight to A & E.
Inspirational stories about our supporters and beneficiaries.